Alan Mikhail is Professor of History at Yale University and is the recent recipient of the Anneliese Maier Research Award of the Alexander von Humboldt Foundation.
He is a historian of the early modern Muslim world, the Ottoman Empire, and Egypt. He is the author of God's Shadow: Sultan Selim, His Ottoman Empire, and the Making of the Modern World; Under Osman's Tree: The Ottoman Empire, Egypt and Environmental History (2017); The Animal in Ottoman Egypt (2014); and Nature and Empire in Ottoman Egypt: An Environmental History (2011). He is also the editor of Water on Sand: Environmental Histories of the Middle East and North Africa (2013). He is currently writing a book on the Ottoman Empire and world history.
Mikhail's publications have received numerous recognitions, including the Roger Owen Award of the Middle East Studies Association, the Alice Hamilton and Leopold-Hidy Prizes of the American Society for Environmental History, the Wayne D. Rasmussen Award of the Agricultural History Society, the Ömer Lütfi Barkan Prize of the Ottoman and Turkish Studies Association, and Yale's Gustav Ranis and Samuel and Ronnie Heyman Prizes.
---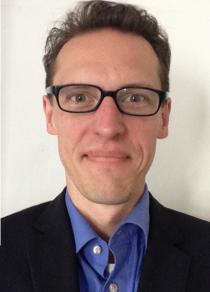 Cornel Zwierlein is since April 2018 Heisenberg-Fellow of the German Research Foundation, since October 2019 at the Freie Universität Berlin, Friedrich-Meinecke-Institut for History, from January 2020 working there in research and teaching. He has nominated Professor Alan Mikhail (Yale) for the Anneliese Maier Research Award and is his German cooperation partner. He holds teaching and PhD supervision rights in early modern and environmental history at the university of Bochum since 2008 (employed until 2017 as Prof.) by way of the Habilitation and has tought early modern history since 2001 at Munich where he earned his PhD in 2003 from the LMU and the CESR Tours (cotutelle); Habilitation 2011. Max-Weber-Price of the Bavarian Academy of Sciences in 2010. Fellow (2013-2015) and Associate (2016, 2018) of the Harvard History Department and at CRASSH, Wolfson College (Cambridge University, 2014). He is historian of Early Modern European, Mediterranean and Environmental History with strong interests in Imperial, Legal, Intellectual History and Political Thought.
He is the author of Prometheus Tamed: Fire, Security, and Modernities, 1400 to 1900; Imperial Unknowns. The French and the British in the Mediterranean, 1650-1750 (Cambridge University Press, 2016/7); The Political Thought of the French League and Rome, 1585-1589. De justa populi gallici ab Henrico tertio defectione and De justa Henrici tertii abdicatione (Jean Boucher, 1589) (Droz: 2016); Der gezähmte Prometheus. Feuer und Sicherheit zwischen Früher Neuzeit und Moderne (Vandenhoeck & Ruprecht: 2011); Discorso and Lex Dei. Die Entstehung neuer Denkrahmen im 16. Jahrhundert und die Wahrnehmung der französischen Religionskriege in Italien und Deutschland (Vandenhoeck & Ruprecht: 2006). He is the editor of The Dark Side of Knowledge. Histories of Ignorance, 1400-1800 (Brill 2016), forthcoming with Vincenzo Lavenia Fruits of Migration. Heterodox Italian Migrants and Central European Culture 1550-1620 (Brill 2018).