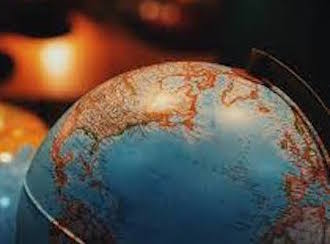 Funded by the Anneliese Maier Research Award of the Alexander von Humboldt Foundation and with support from Yale University, the Humboldt Yale History Network aims to assemble and sustain a global research network of historians. To that end, the network is pleased to be able to continue its series of travel grants.
This year we will offer short-term research grants of between $1,000 and $4,000 to support travel (for up to three months) to or within the United States for research in the following areas:
The History of Relations between the Ottoman Empire and Morocco
Early Modern Morocco
The Dutch Empire and the Muslim World
The History of New Netherland
Islam and the Atlantic World
Early Modern Global Christian Diasporas
Ignorance and Knowledge in Trading Empires
Early Modern Political Theory, International Law and Global Expansion
Applicants should propose projects that necessitate work in archives, libraries, or other collections in the United States. These grants can support the research of scholars at any stage in their careers past the point of Ph.D. candidacy. These monies are meant to be supplemental grants to bridge funding gaps in ongoing research work. They do not represent employment and do not come with health insurance, childcare, social security, visa expenses, or the like.
All travel must be completed by December 31, 2020. Half of the award will be paid at the time of approval and the rest upon the successful completion of the proposed project and submission of a report of no more than 250 words about the completed work. This summary will be made available on the project website.
We plan to convene a conference at Yale in 2020 to gather grant holders and others for a discussion of their research.
Please visit here after May 31, 2019, to submit your application. Complete the application form and submit it along with all of the supporting documentation in a single PDF. Applications must include the following:
Application form
Project description of no more than 2 pages
CV of no more than 5 pages
Deadline: November 1, 2019
Winners will be informed in January 2020.